Home Extensions and Garage Conversions in Gold Coast
Home Extensions & Garage Conversions in Gold Coast
Life changes with time and so do the compulsions. It may so happen that the home that has more than enough space in the past suddenly appears inadequate. The change in lifestyle or arrival of new members in the family may be behind the need for home extensions.
All said and done, when it comes to hiring a home builder for home extensions service you must bang on the best. The reason being, the home extensions provided by the professional has to be as seamless as it can be. This is to ensure the extended portion gels seamlessly with the already-existing portion of the building to add an altogether new look and feel to your property.
Thus, if you are looking for the best home extension builders in Gold Coast you must look for the best. What better name can you opt for, than You Build if you are in Gold Coast? With years of experience to our credit and with in-depth knowledge about the latest home extension trends and styles, we are the best in the business. Thus, when you hire us you can be sure of getting the trendiest of home extension solutions that will augment the look & feel and value of your home by a formidable extent.
Why we are the best Home Extension Builders Gold Coast?
As professional Home Extension Builders Gold Coast we never offer any generalised service. Rather, we would consider your functional needs and aesthetic aspirations to come up with bespoke solutions.
All our Home Extension Builders Gold Coast are accredited and bonded, thus turning out to be highly reliable professionals
Our extensions service is not only limited to home extensions, but garage renovations in Gold Coast and garage extension service, if and when needed.
Your Favourite Garage Extension Conversions Gold Coast
Converting a garage is the new in-thing and is an excellent option if you are in need of some extra usable space. Garage conversion is one excellent way of fully utilising an usable space of a home in a more practical way.
In fact, garage conversion is considered a more feasible and cost effective alternative to home conversion.This is where we at You Build make a difference. Our highly qualified Garage Conversion Builders Gold Coast will come up with affordable, yet aesthetically rich garage extension conversions in Gold Coast.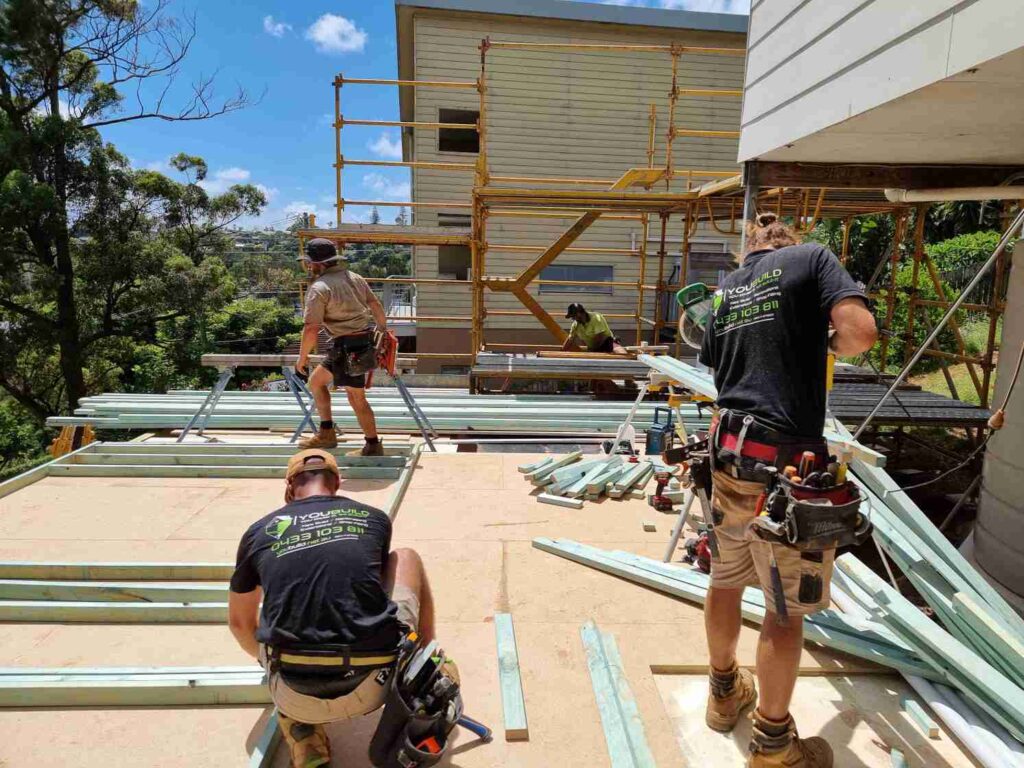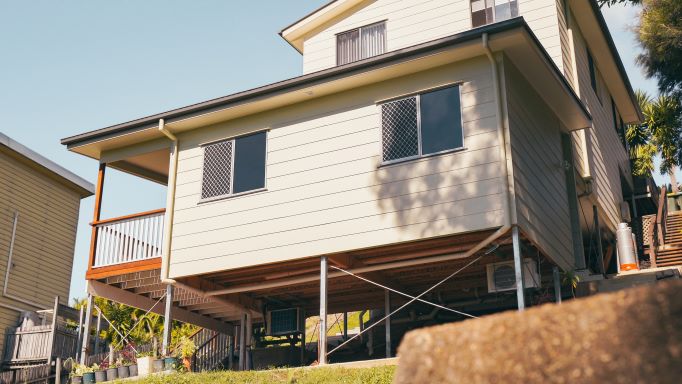 What are the Most Popular Garage Conversions in Gold Coast Options You Can Try?
While our garage conversion builders in Gold Coast will keep in mind all the functional and aesthetic aspects of garage conversions, we offer the following options of garage conversions:
Thus, when you put stakes in our professionals offering garage conversions in Gold Coast we come up with a handful of ideas that will justify your investment in us. Feel free to call @ 0433 103 811
Some Obvious Pertinent Questions in regards to home and garage extension in Gold Coast
1) Why are your specialists in home extensions in Gold Coast so unique?
Firstly, our specialists offering home extensions in Gold Coast are bonded and accredited. From that point of view, we are the safest specialists to offer home extensions in Gold Coast. Besides, we are hugely experienced and will offer you custom solutions that will meet your bespoke needs.
2.How much value will my home extensions in Gold Coast add to my home?
The amount of value your home extensions in Gold Coast will add to your home will depend upon the extent of home extension you opt for. Generally, it would add 25 to 30% depending on the market dynamics.
3. Do I need permission from authority for Garage Extension Conversions in Gold Coast?
Generally no! However, at times depending upon the nature of conversion you need, may by zoning and permissions will be needed for Garage Extension Conversions in Gold Coast.
4. Is Garage Conversions in Gold Coast worth it?
Yes, garage conversions in Gold Coast will add more or less 20% to your property value.
Get the Best Experts to Have Your Home & Garage Extended
Fret not, if space arrears in your home for the arrival of a new baby or your parents who will be staying with you from now on. Just contact us at 0433 103 811 and have a talk to our experts. Or email us at nathan.you@youbuild.net.au to get an online free quote. See how we can add space and value to your home with perfection.